For I, the Lord, love justice.
Justice is something God deeply cares about (Isaiah 61:8). There are many injustices in the world today and here at Calvary we desire to "speak up for those who can't speak for themselves and ensure justice for those being crushed. Yes, speak up for the poor and helpless and see that they get justice." (Proverbs 31:8-9). There are many avenues to do this, so we seek ways to help the victims, as well as find ways to help prevent them from becoming one. Human trafficking is one issue we feel compelled to fight against. We MUST educate ourselves and join the fight against slavery which still exists today. It's said to be the greatest human rights violation of our time, with over 27 million enslaved around the world. Join us and find your place in the fight! We all can do something!
"Injustice anywhere is a threat to justice everywhere."
Dr. Martin Luther King Jr.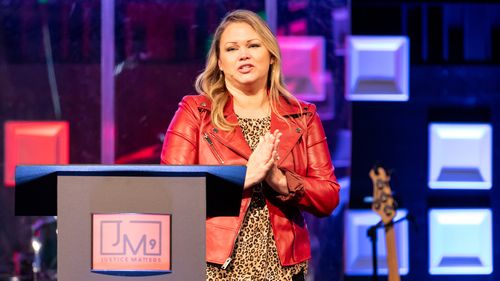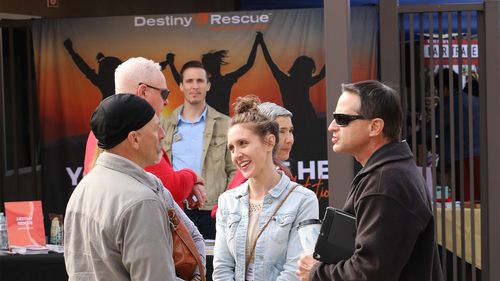 "Freedom is indivisible, and when one man is enslaved, all are not free." JFK
President Ronald Reagan once used an old poem by Helen Kromer as a challenge to us all. It goes like this:

One man can awaken another.
The second can awaken his next door brother.
The three awake can rouse the town.
Turning the whole place upside down.
And the many awake make such a fuss,
They finally awake the rest of us.
Monthly "At Risk" Meetings
Third Sunday of each month
3:00 pm - 5:00 pm at Calvary Murrieta
Children At Risk Meeting: October
Sunday, October 17, 2021
3:00 pm-5:00 pm
In the Agape RoomJoin us as Dr. Brenda Navarrete shares about building a faith-centered resilience in our children and our communities, and the role of resilience in the prevention of exploitation.
There are many injustices in the world today and here at Calvary Murrieta we desire to "speak up for those who can't speak for themselves and ensure justice for those being crushed. There are many avenues to do this, so we seek ways to help the victims, as well as find ways to help prevent them from becoming one. Children at Risk meetings is one of those avenues.
For more information, contact Kelly at
[email protected]
.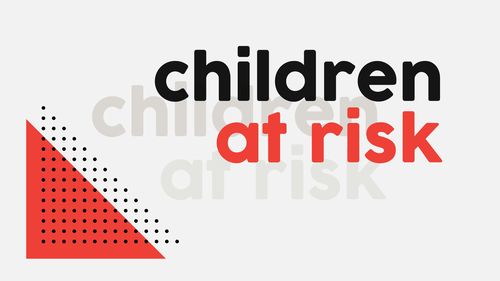 A21 Walk For Freedom in Temecula
Saturday, October 16, 2021
7:00 am -11:00 am
Vail Headquarters in Temecula

A21 will be hosting their annual Walk For Freedom, a day of global awareness and local action in the fight against human trafficking. This silent awareness walk will be happening all over the world on Saturday, October 16. We will be joining the Temecula walk that will be meeting at Vail Headquarters.

Click the link below to register or for more info for the Temecula walk. Watch the promo video!
Justice Ministries Monthly Blog
Check out what new things are happening with Justice Ministries from Kelly Bell.
Upcoming JM 11: Special Guest Speakers
John Cotton Richmond and Bella Hounakey will be our Key Speakers at our upcoming Justice Matters Sunday Conference on February 6, 2022.
Ambassador Richmond's career has taken him to the front lines in the global battle against human trafficking. As a Partner at Dentons, the world's largest law firm, he focuses on the intersection between business and human rights. John advises companies on how to keep their supply chains free of forced labor and their workforces free of sex trafficking.

Before joining Dentons, the U.S. Senate unanimously confirmed John, and he served as the U.S. Ambassador to Monitor and Combat Trafficking in Persons from 2018 to 2021. Serving in the nation's highest-ranking position dedicated to human trafficking, John led U.S. foreign policy related to modern slavery and coordinated the U.S. government's response to the crime.

Prior to his appointment as Ambassador, John served for over a decade as a federal prosecutor with the U.S. Department of Justice's Human Trafficking Prosecution Unit, where he prosecuted numerous victim-centered labor and sex trafficking cases. He also co-founded the Human Trafficking Institute and lived in India for three years pioneering International Justice Mission's slavery work.

John has received numerous honors and commendations, including being named a "Prosecutor of the Year" and receiving the David Alred Award for exceptional contributions to civil rights. His work caused the former head of the FBI's human trafficking program to call him "every trafficker's worst nightmare."

John received his undergraduate degree from the University of Mary Washington and his law degree from Wake Forest University. Ambassador Richmond is a writer and frequent speaker on topics of faith, justice, vocation, and parenting and is a Fellow at the C.S. Lewis Institute. He lives outside Washington, DC with his "Lovely and Talented" wife and their three robust and remarkable children.
Survivor Consultant at iMPACT Virginia
Bella Hounakey is a fierce advocate of anti-trafficking initiatives to combat and abolish human trafficking. As a survivor herself, she understands the adverse impact of trafficking. This empathy has guided her career and interests to support policies that contribute to supporting victims as they navigate life after victimization. Bella currently serves on two Human Trafficking Council- she's a member of the U.S. Advisory Council on Human Trafficking and Framework -a training and technical assistance project aimed at building capacity to address labor trafficking in the United States. As part of the Council, Bella worked with the Trump Administration on an Executive Order on Combating Human Trafficking and Online Child Exploitation. Her goals remain steadfast: raise awareness, reduce risk of victimization, educate members of the judicial system and general public, and advocate for victim protection and treatment. Bella received a Bachelor's degree in Criminal Justice and Spanish; and a Master's degree from Western Michigan University.
JM10 : Justice Matters Sunday
"Let Justice Roll" - Amos 5:24
Our 10th year of Justice Matters Sunday theme is "Let Justice Roll" from Amos 5:24. Dr. Sandra Morgan, the White House's Advisory Council to end Human Trafficking will be our guest speaker for both services. Come learn on how you can be a part of the fight against human trafficking in our communities.
Missed it? You can watch it by clicking below.
We'd love to connect with you. Fill out the form below to get started.
National Trafficking and Information
Referral Hotline
If you think you have come in contact with a victim, please call the National Trafficking and Information and Referral Hotline at
1-888-3737-888
as well as the RCAHT Hotline at
1-855-758-FREE
(3733).
"During COVID, the National Center for Missing and Exploited Children has seen a 90.46% increase of calls to the Cyber Tip Line, and the National Human Trafficking Hotline has seen a 40% increase in calls."
"Freedom requires action. Let's teach the next generation that EVERY person has value, dignity, and worth, not as a commodity sold for the pleasure of others, but as a human being." (Safehouse Project)